科学的に証明された「生涯パートナーを愛し続けられる8つの方法」
生涯愛し続けられる人を見つけられるかどうかは運次第、と思ってはいないだろうか。相手をどれほど激しく愛せたとしても、結婚生活を続けることは決して簡単ではない。
恋の炎を燃やし続けるには、セックスや信頼関係、そして思いやりがとても大切だということをすでにわかっていたとしても、これから紹介する秘訣については、まだ知らないかもしれない。これらの秘訣は、意外だと感じるものもあるかもしれないが、すべて科学的な研究で明らかになったものだ。
1. 結婚式にお金をかけ過ぎない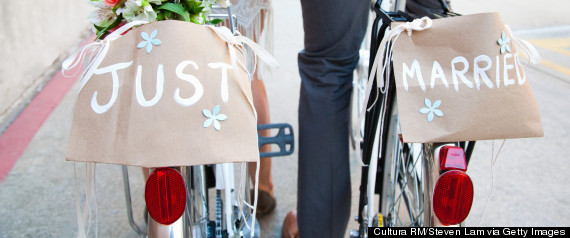 おとぎ話に出てくるような結婚式で祝福されたいと思うかもしれないが、エモリー大学の研究によると、つつましい結婚式を挙げたカップルの方が、別れずにいる確率が高いという。
女性を対象としたこの調査によれば、結婚式に2万ドル以上お金をかけた人は、5000~1万ドルの範囲で結婚式を挙げた人たちより、離婚した人の数が3.5倍多かった。
2. オンラインで相手を見つける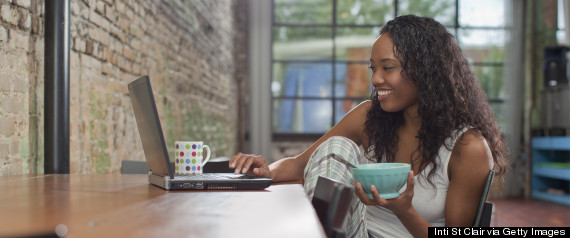 『米国科学アカデミー紀要』に発表された研究によると、オンラインで出会ったカップルは離婚率が低く、結婚に対する満足度も高かったという。
3. ただし、ソーシャルメディアに依存しない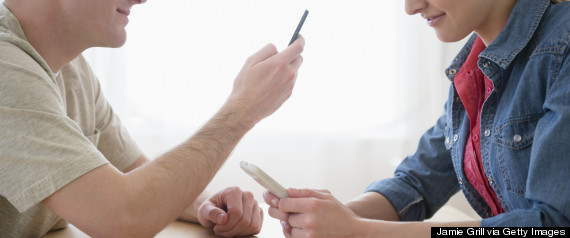 Facebookの使い過ぎで、離婚への道に進んではいないだろうか。ボストン大学の研究チームが2014年に学術誌『Computers in Human Behavior』で発表した研究によれば、Facebookなどのソーシャルサイトにのめり込む人は離婚しやすい危険性があるという。
ソーシャルサイトの過度の利用は、「結婚生活への不満の高まり」および「離婚率の増加」に結びついている、と研究者は結論づけている。パートナーとの別れを考えたことがある人の割合は、ソーシャルメディアを使わない人では16%だったが、ソーシャルメディアを頻繁に使っている人では32%に上ったという。
4. 映画をいっしょに見る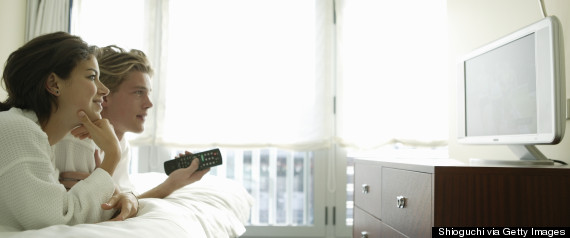 『Journal of Consulting and Clinical Psychology』に発表された研究によると、映画をいっしょに見る習慣があるカップルは関係が長続きするという。
研究チームが、複数のカップルに対して、定期的に映画を一緒に見て登場人物の恋愛関係について30分話すよう求めたところ、その後の3年間でこれらのカップルが離婚する確率は、平均から予測される値と比べて半分に下がったという。これは、映画に登場する人たちの人間関係について話すことが、カップルが安全なやり方で自分たちの関係について話したり批判的に考えたりするための機会になったためと考えられる。
5. パートナーのとりとめのない話に付き合う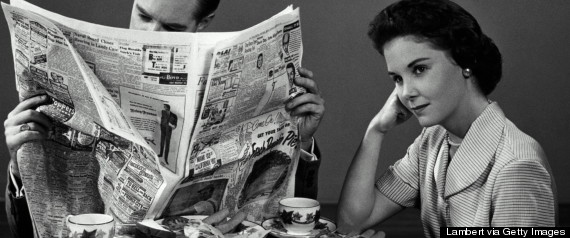 心理学者のジョン・ゴットマン氏によると、ネットで見つけたくだらない話をしてあなたの読書のじゃまをするパートナーは、あなたを単に楽しませようとしてるのではなく、あなたから好意的な注意を向けてほしいと思っているのだ。
そのため、「いま忙しいから後にして」といった返事をいつもしていると、パートナーとの関係にヒビが入ることになる。
ゴットマン氏は、新婚カップルの間で交わされるこうしたやり取りを調査し、その後の6年間にわたって彼らを追跡調査した。その結果、結婚生活が続いているカップルは、10回のうち9回はパートナーのちょっとした無駄話に応じていたという。一方、離婚したカップルは、10回のうち3回しかお互いの話に関心を持つことがなかった。
6. ケンカのときに「私たち」という言葉を使う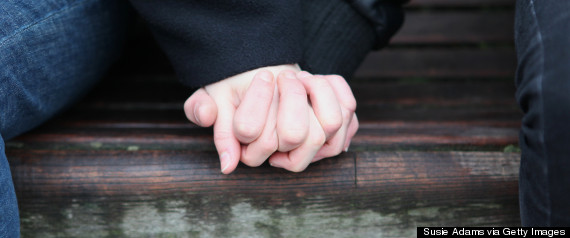 「『私』は『あなた』を愛している」と言うのはすばらしいことだが、「『私たち』は『お互い』に愛し合っている」と言う方がさらに良い。
カリフォルニア大学バークレー校の研究によると、口論の最中に「私たち」とか「お互い」といった言葉を使うカップルは、「私」や「あなた」といった言葉を使うカップルと比べて、ケンカをうまくおさめることができ、ケンカによるストレスも少なかった。また、自分と相手を区別するような呼び方をするカップルは、不幸な結婚生活を送っていることが多かったという。
7. パートナーを理想化する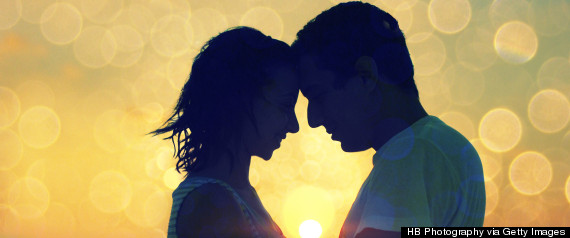 自分のパートナーは、水の上だって歩ける、と考えたことはあるだろうか。できれば、死ぬまでそんなふうに考えた方がいい。
ニューヨーク州立大学バッファロー校の研究によれば、パートナーを盲目的に見ることが、幸せな結婚生活を維持する上でとても大切である可能性があるという。
研究者は、222組のカップルを対象に、自分のパートナーと自分自身のさまざまな点を評価してもらう調査を、3年間にわたって何度か行った。その結果、パートナーの性質を理想化する人の方が、一緒にいることに幸せを感じ続けていたという。
8. 2人が一緒に楽しめることをする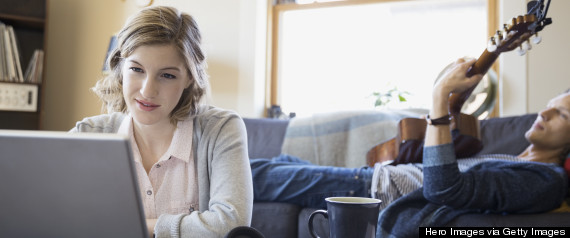 この世で最も重要なのは、休暇を一緒に過ごすことだと考えている人がいるかもしれない。だが、その内容が問題だ。『Journal of Marriage and Family』で発表された研究によると、パートナーがとても嫌がる活動を一緒にすることは、かえって結婚生活の幸福度を下げてしまうという。
カップルが2人とも楽しめる活動をしているときは、短期的にも長期的にも結婚生活の幸福度が高まった。つまり、何が何でも2人で同じ活動をするより、一緒だろうと別々だろうと、自分が本当に楽しめる趣味に参加する方が大切だということだ。
この記事は最初にハフポストUS版に掲載されたものです。
[日本語版:佐藤卓/ガリレオ]
An October 2013 study published in the Journal of Personality and Social Psychology suggests an attractive wife leads to a more satisfying marriage. Psychologist Andrea Meltzer tracked over 450 newlywed couples during the course of four years and discovered that spousal attractiveness plays a major role in marital satisfaction -- but only for men. Interestingly, the attractive wives also reported higher levels of satisfaction, all because having a happy hubby made them happier too.

A study published in November 2013 in the journal Science says newlyweds' gut feelings about their relationship can accurately predict their likelihood of marital happiness in the long run. James K. McNulty, an associate professor of psychology, studied 135 newlywed couples for four year and found that feelings initially verbalized in interviews with the couples had little to no effect on their marital satisfaction, despite how in love they said they were, but subconscious gut-level feelings played a major role. Couples who had positive gut feelings (measured by a computer test) were much happier in their nuptials over time, versus the couples who had negative gut-level reactions.

Bad sleep can make your marital fights worse. A study out of UC Berkeley published in May 2013 in the journal of Social Psychological and Personality Science found that couples are more likely to fight after having a bad night's sleep. Researchers conducted two experiments using 149 couples. In both experiments, the people who reported having worse sleep also had more conflicts and worse conflict-resolution skills the next day.

A November 2013 study out of UC Berkeley found that a wife's ability to regain composure after an argument was far more important than her husband's in regards to long-term marital satisfaction. Lian Bloch, an assistant professor at the Pacific Graduate School of Psychology in Palo Alto, California, analyzed more than 80 couples and took into consideration the couples' body language, facial expressions, tone of voice and topics of discussion following points of contention. They discovered wives' recovery time after conflicts had a larger impact on the relationship than the husbands' both in the long and short term thanks to their ability to discuss and offer solutions. But the study showed the opposite is the case for married men. "Ironically, this may not work so well for husbands, whose wives often criticize them for leaping into problem-solving mode too quickly," explained the researchers.

Being married is 20 times more important to a person's happiness than their earnings and 13 times more important than owning a home, according to the U.K.'s Office of National Statistics, who surveyed 165,000 British people about their life satisfaction and anxiety levels. The survey, published in May 2013, found that being married was the third most important factor related to happiness and well-being, after health and employment status. Being married had a greater impact on happiness than religion and having children, and married people reported being happier than those who are cohabitating, single, divorced or widowed.

According to a survey from September 2013 conducted by U.K. law firm Slater & Gordon, married couples are happiest in their third year of marriage. Researchers polled 2,000 people and determined that a couple's first year of marriage was typically filled with post-wedding happiness, and the second year of marriage was dedicated to getting to know each one another. The third year was found to be the happiest time in a couple's marriage, which the researchers attribute to becoming comfortable within the relationship and starting to plan a family. Couples were also used to sharing finances by their third year together. The couples polled reported that the fifth year of marriage was a difficult one due to tiredness, increased workloads, and for some couples, children.

According to a study published in the August 2013 issue of Psychological Science, people perceive their spouse's voice more clearly than other unfamiliar voices. Researchers asked married couples between the ages of 44 and 79 to record themselves reading a script. Then, each participant listened to their partner's recording, as it played simultaneously with a recording of an unfamiliar voice of the same age and gender. They found that the subjects performed better at accurately perceiving their spouse's voice over the unfamiliar one.

According to a Brigham Young University study, couples reported lower marital satisfaction when one spouse's gaming interfered with bedtime routines. Seventy-five percent of gamers' spouses wished their partners would put more effort into their marriages; however, when both spouses gamed, a majority reported greater satisfaction in their relationships.

It turns out couples are happiest AFTER their first year of marriage, according to an Australian study. Newlyweds were found to have a lower happiness score than couples who had been married longer. Researcher Melissa Weinberg attributed this to a "wedding hangover," or the depressed feeling couples get when the wedding is over and the marriage begins.

Florida State University researchers discovered that short-term angry discussions can actually be beneficial. Getting angry can help signal that certain behavior from your partner is unacceptable, said lead researcher James McNulty.

A study released in January found that while married couples exhibited health gains (most likely due to marriage benefits such as shared health plans), unmarried cohabitating couples experienced greater happiness and self-esteem. Clarification: Language has been amended in this slide to represent more accurately the findings of the report.

Researchers at the University of Texas at Austin found that having sexual intercourse at a later age corresponded with less dissatisfaction with relationships in adulthood. Higher education level and household income also corresponded to a later age of first sexual experience.

Not only are more interracial couples marrying, but interracial marriage is more widely accepted than ever before. In 2010, 15 percent of new marriages in the U.S. were between spouses of different races; in 1980, only 6.7 percent of marriages were interracial.

Studies show that married couples experience lower levels of cancer, heart disease, depression and stress. The health benefits are even more pronounced for marrieds than for couples who are simply cohabiting.

A survey found that 86 percent of single and married people aged 18-29 expect their marriages to last a lifetime. Researcher Jeffrey Jensen Arnett told HuffPost that young people tend to have a romantic view of marriage and go into marriage determined to make it work.

A study on marriage and alcohol found that women drink more after getting married, possibly because they are influenced by their husbands (on average, men drink more than women). Men, on the other hand, were found to drink less after getting hitched.

Here's another reason to get along with your in-laws -- unless you're a woman, that is. A 26-year longitudinal study found that when a husband reported having a close relationship with his wife's parents, the couple's risk of divorce decreased by 20 percent. Conversely, when a wife reported having a close relationship with her husband's parents, the couple's risk of divorce increased by 20 percent.
【関連記事】
ハフィントンポスト日本版はFacebook ページでも情報発信しています。
ハフィントンポスト日本版はTwitterでも情報発信しています。@HuffPostJapan をフォロー