レンボンガン島、この小さな楽園はどこ? 夢のようなプールもあるよ
もしあなたが毎日のようにハワイ、バリ、そしてタヒチのような南の島のことを夢見ているなら、旅行先リストに加えるべき場所がある。
レンボンガン島へようこそ。ここは、太陽が光り輝き、砂浜を歩けば心地よく砂が足に絡まる、まさに楽園のような場所だ。
レンボンガン島は、シュノーケルの楽園、サーファーの夢、そして出来る限りビーチで時間を過ごしたい人の天国が詰め込まれた、バリ島の南東沖に浮かぶ広さ約8平方キロメートルの島だ。
そう、小さい。でもそれが最高の部分でもある。レンボンガン島は静かで、人口はおよそ5000人程度だ。人々の結びつきは強く、一方で、みなリラックスしたライフスタイルを送っている。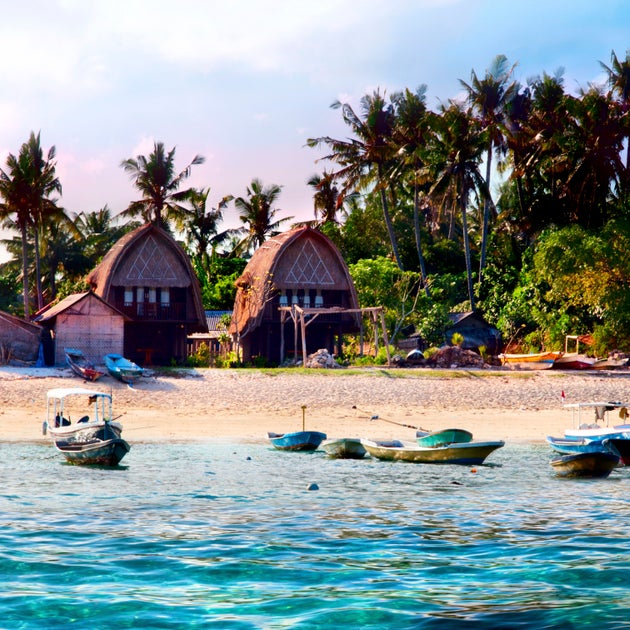 CHUVIPRO VIA GETTY IMAGES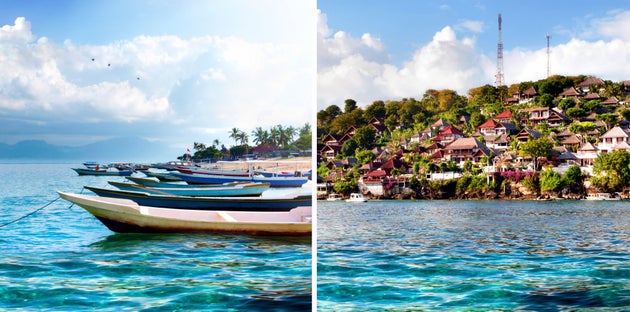 CHUVIPRO VIA GETTY IMAGES
宿泊施設の面では、美しいリゾート地はたくさんあるし、レンタル・ヴィラは驚くほど魅力的だ。レンボンガン・ビーチクラブやハイタイド・ビーチリゾートといったリゾートの多くは、まさに水上にあるから、ずうっと日焼けに耽りながら、(そこで)朝食を取ったり、波が打ち寄せるのを眺めたりできる。
インフィニティプール(海との境界が見えないプール)を見つけてみよう。そこで1日ゆっくり過ごすのも島の醍醐味だ。
プールサイドでのんびりと数日間過ごしていると、気が付くと島を探検したくてうずうずしてくるかもしれない。そんな時は、海岸沿いの崖や岩層の雄大な景色を眺めるために、ペニダ島近くまで船に乗って足を伸ばしてみよう。ペニダ島はレンボンガン島よりもかなり大きいが、開発されていないくて、観光客が少ないから、探検するにはうってつけの場所だ。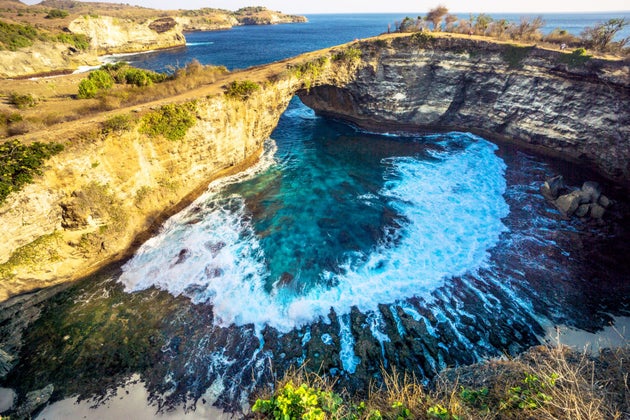 CHUVIPRO VIA GETTY IMAGES
「ブロークン・ビーチ」として知られているこのスポットは、ペニダ島で人気のある観光地だ。
バリ島を除いて、他に近くにある島といえばチュニガン島だろう。この島はレンボンガン島よりもさらに小さい。この黄色の吊り橋を風光明媚な景色を楽しみながら散歩すれば、簡単にこの島へ行くことができる。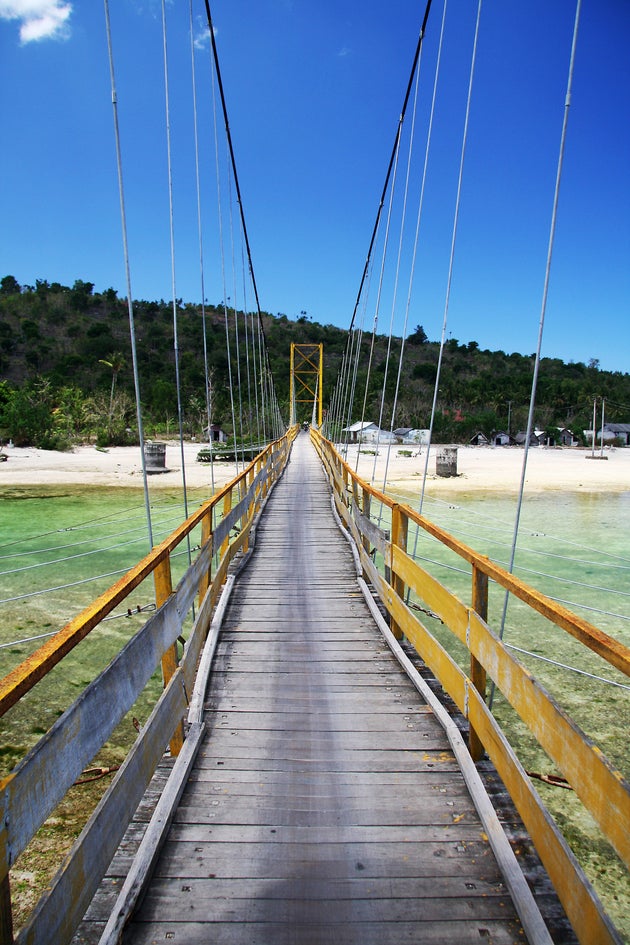 MAGNUSVK/FLICKR
普通、(あなたが住んでいる場所にもよるが)バリ島へ旅するのは長旅だ。しかし、いったんバリ島に着いてしまえば、レンボンガン島への移動は比較的やさしい。バリ南東のリゾート地・サヌールから、ボートに乗ってちょうど30分。バリ島に滞在しているなら、レンボンガン島への手早く簡単な日帰り旅行ができる。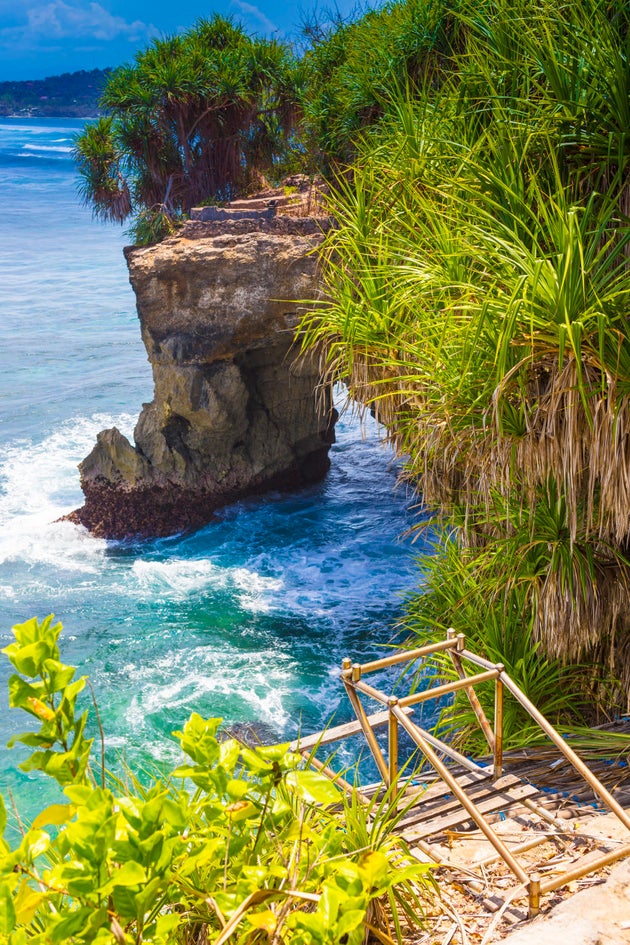 TRUBAVIN VIA GETTY IMAGES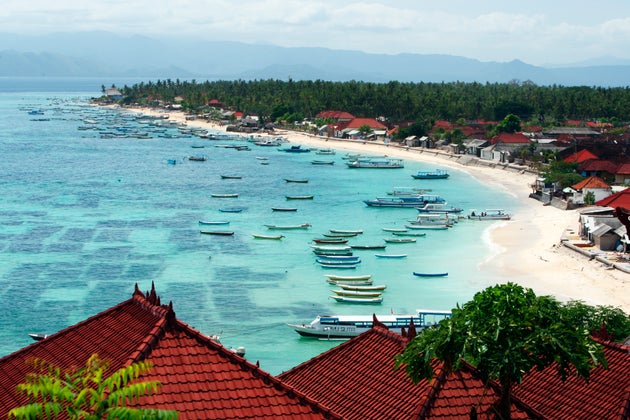 ANDREW BROWNBILL VIA GETTY IMAGES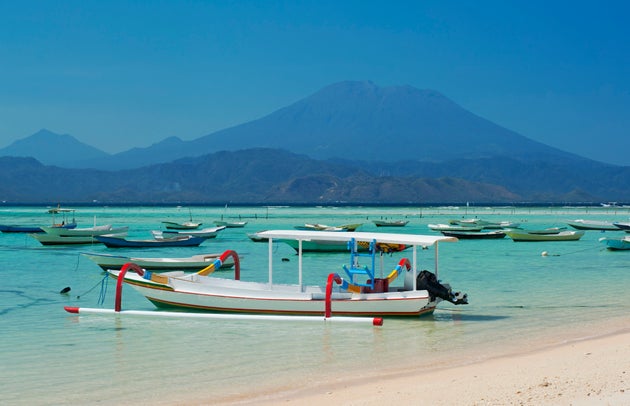 DALLAS STRIBLEY VIA GETTY IMAGES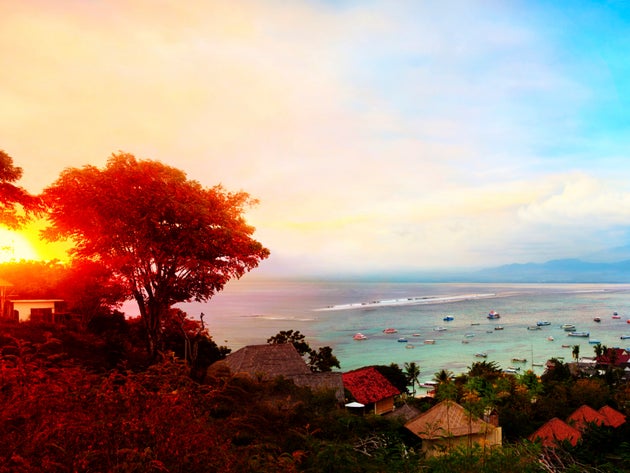 CHUVIPRO VIA GETTY IMAGES
この記事はハフポストUS版に掲載されたものを翻訳しました。
▼画像クリックで開きます▼
This is probably one of the most luxurious hotels on Earth. It's a dip into the 15th century that includes a botanical garden for its guests. In order to get the best sleep imaginable, guests can sign up for the "perfect sleep" option and choose from three kinds of Simmons mattresses prior to check-in, as well as a personalized mattress cover system available in three types: Signature (medium), Signature Firm (hard) and Signature Plush (soft). All the hotel's beds come equipped with Gel Touch Foam Centre technology, which absorbs excess heat in order to guarantee maximum comfort.

The only 5-star establishment in La Thuile, the Nira Montana is also one of the world's most avant garde hotels when it comes to providing guests with a good night's sleep. The hotel's handcrafted beds are all built by Hastens, a Swedish brand popular with nobility and film stars. The bed padding is made with horsehair, which creates natural ventilation. Patented springs adjust to the body's curves, eliminating extra pressure in specific points that might prevent free blood flow. This improves metabolic activity at night and extends the deep sleep period.

This historic place is an invitation to log off from all forms of media in order to free the mind from information overload. Lit primarily by candlelight and located in the Sassi di Matera area, with a terrace that overlooks Alta Murgia National Park, this hotel is like taking a trip back in time. Guests sleep in extremely quiet, spare and welcoming rooms on bed linens made from ancient fabrics.

This gem is tucked away in the quiet, enchanted Alps, where guests sleep in sophisticated chalets marked by scents of wood carvings from Val Gardena artisans. Enormous panoramic windows let you feel kissed by the sun as you stay beneath the Dolomites. It's a magical place with calming lighting, comfortable beds, cotton bed sheets and anti-allergy quilts and pillows.

Welcome to the most decked-out Leading Hotel of the World property in Milan, where the Presidential Suite -- set on the silent and exclusive eighth floor in order to make sure nothing disturbs the peace of its clientele -- has pillows for every preference, excellent anti-allergy fabrics and a bed positioned with a view of the Duomo. The suite is deliberately conceived as an apartment in order to make guests feel as if they were staying at home, where everyone sleeps well.

If sleeping in a silent 13th century convent with views of the sea isn't enough to let you sleep like a baby, the most famous hotel in Taormina also provides featherbeds and quilts enveloped in white linen sheets in order to create a reassuring "cloud" effect. San Domenico Palace is a member of the Leading Hotels of the World property.

Along with Hotel Romazzino and Hotel Cala di Volpe, this hotel is a legend on the Emerald Coast: a 5-star establishment in Porto Cervo that offers its guests the "Sheraton Sleeping Experience" with its "Sweet Sleeper" bed, designed to eliminate every possible pressure point. Guests sleep on plush beds wrapped in soft sheets, an enveloping quilt and four pillows designed to improve blood pressure.

Part of the group of the same name, this 5-star hotel in Verona has put its guests' good sleep at the center of a quest for excellence, relying on Simmons "Beautyrest" mattresses, a product that guarantees anatomical support and maximum comfort, enhanced by soft, perfectly-fitting pillows. The same attention paid to sleep quality can also be found at the elegant Bristol Palace in Genoa.

In terms of hospitality and rest, there's nothing better in Bologna. A symbol of Italian hospitality, the only 5-star luxury hotel in the entire Emilia Romagna region offers live linen sheets -- a fabric with particularly impressive thermoregulatory properties -- ergonomic Simmons mattresses with fine cushioning and an exhaustive selection of entirely anti-allergy and anti-mite pillows, including one that's half soft and half rigid. Like the Due Torri Hotel, the Grand Hotel Majestic invites its guests to fall asleep reading one of the "Goodnight Books" kept in the rooms in luxurious little cassette boxes.

This is a bucolic experience from every point of view, where guests are surrounded by rivers, vineyards, artwork, culture and the amber colors of the Tuscan countryside. The rooms, each one different from the next, feature Somei-Nesso Deluxe Class 1 mattresses with memory foam. Bed sheets are pure linen, with bedcovers stitched from cotton and Merino wool. All the fabrics are anti-allergy, and the high quality of services combined with an attention to detail and enchanting silence that envelops the entire property make this Renaissance villa one of the most exclusive and striking places to sojourn in Italy.

Poreta, a wonderful little village located near Spoleto, plays host to this refined "Farm Resort," where guests feel like they've wandered into a village in Provence. Silence, tradition and natural living reign supreme here, a philosophy that extends to furnishings throughout the building, including the restaurant kitchen and decorations in soft, warm colors. Quality of sleep is guaranteed with high-quality mattresses, soft pillows, pure cotton bed sheets and anti-allergy materials.

A Roman institution of rare beauty featuring a "secret" garden and views over Piazza del Popolo, this 5-star hotel is the preferred choice of A-list celebrities and invites its guests to select their favorite mattresses, bedcovers, pillows and bed sheets (all in either linen or cotton) when reserving a room.

If the sounds of the sea, the view over Positano and Galli Island on the horizon aren't enough to induce a good night's rest, the most elegant and striking hotel on the Amalfi Coast also provides its guests with a specific menu dedicated to pillows, a customized choice of Frette linen or cotton bed sheets and "toppers" of goose down. Guests are given everything they need to sleep like babies and enjoy panoramic views of the Mediterranean upon waking.

In the town of Santo Stefano di Sessanio -- considered one of the most beautiful small towns in Italy -- this hotel is surrounded by Italy's massive Gran Sasso national park. The hotel's staff has removed all things digital in order to provide its guests with an ancestral repose characterized by slow rhythms, conservation of the surrounding natural landscape and celebration of the town's artistic style.

This renowned hotel group has created a specific program dedicated to sleep quality and organized around the Heavenly Bed, a bed with unique characteristics that respects the natural curves of the spine and employs springs to compress its parts individually like keys on a piano. The bed has a quilted cover and five pillows including one long, French-style pillow and extremely pure, 250-thread cotton bed sheets. Heavenly Beds are available in the following Westin hotels: the Excelsior in Rome, the Palace in Milan, and the Europa & Regina in Venice (where guests can also request a soft, luxurious bed for their four-legged companions).

This temple for psychophysical wellbeing boasts elegant rooms in traditional Valle D'Aosta style as well as Relais & Chateaux status. The Bellevue provides its guests with an excellent sleep due to soft beds and pillows and views over Gran Paradiso national park. Rooms boast elegantly-carved wood furnishings, warm colors and the sounds of firewood popping in the fireplace. In 2016 the hotel will inaugurate a panoramic suite that provides 180-degree views over the park, a four-poster bed from the 1600s and a water chimney.

Situated in the newly-established village of Portopiccolo Sistiana, just 10 minutes outside Trieste, the Falisia -- the only 5-star establishment in Italy's Friuli Venezia Giulia region -- boasts modern, spacious rooms with broad views and burnished metal decorative elements. Guests sleep in enormous 4-poster beds surrounded by colors and decorative elements that echo styles of the Hapsburg Empire. The Falisia is a member of Luxury Collection.

Visit a oneiric, luxurious village set on a hilltop between Siena and Volterra where guests spend romantic, fairytale nights enveloped in the striking landscapes of the Val d'Elsa region. Rooms are regally furnished as part of Timbers Resorts.

The peculiarity of this hotel in Merano is its famous Tree Suite, where an enormous bed can easily be transferred onto the terrace in order to let guests sleep beneath the stars and wake up surrounded by leafy greens, serenaded by swallows.

Located in the historical center of Lecce, a Baroque masterpiece in Italy's Salento region, this minimalist boutique hotel features furnishings designed by Le Corbusier and Tobia Scarpa, alternating contemporary design with traditional Lecce stonework. Guests sleep on wide, comfortable beds beneath striking stone vaults, while silence is guaranteed via a protected and evocative internal courtyard.
【関連記事】
ハフィントンポスト日本版はTwitterでも情報発信しています。@HuffPostJapan をフォロー